North Georgia TOWNS
What is so wonderful about North Georgia Towns?
In one word: EVERYTHING !!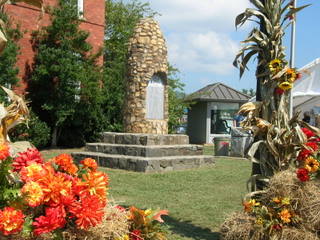 Exploring is all about seeing, experiencing, and learning things. Surround yourself in the beauty and charm of north Georgia towns. Your visit to these "mountain cities" can be greatly enhanced by taking time to enjoy strolling through the local history, shopping, and dining.
Below is a short paragraph on many north Georgia towns listed in alphabetical order. Some you can click on to get more detailed information. I am sure I missed some things so email me and let me know what you found.
---
Auraria, Georgia
Auraria had a population of 1000 in 1832. (There is no listing for the town in City Data.com.) Auraria (Latin for "City of Gold") is a ghost town southwest of Dahlonega. The town was the original sight of the1828 rediscovery of gold in Cherokee Indian territory of Georgia by a hunter. (Hernando De Soto, Spanish, actually discovered gold in 1540) The influx of settlers coming onto Indian land was the beginning of a forced treaty with the Indians by the US Supreme Court. This began the famous Trail of Tears march from Georgia to Oklahoma in 1838. There are two original structures.
---
Blairsville, Georgia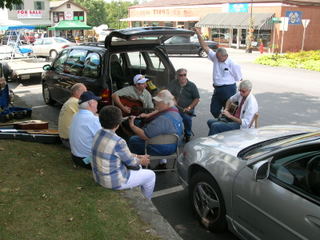 Blairsville had population of 709 in 2007. Blairsville is known for its sorghum syrup and their Sorghum Festival along with many other things. One of those is the Bluegrass Festival and musicians jamming where ever it suits them. It is situated completely in the Chattahoochee National Forest and is a scenic wonderland. If you are one who loves discovering natural beauty and exploring mountains, forest, lakes, wildlife, streams, and waterfalls, then Blairsville is a top location. Click here to read more detail.
Blarisville-Union County Chamber of Commerce: http://www.blairsvillechamber.com/
Click here for more information on Blairsville.
---
Blue Ridge, Georgia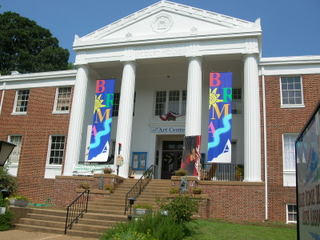 Blue Ridge had a population of 1042 in 2007. Blue Ridge is an artistic and quaint mountain town. It has interesting history with gourmet restaurants, cafes, and diners and the famous Blue Ridge Scenic Railway. Three other attractions worth looking into are the Swan Drive-In, Downtown Historic Courthouse, and Mercier Orchard (see orchards) Click here to read more detail.
Fannin County Chamber of Commerce site: http://www.blueridgemountains.com/
Click here for more information about Blue Ridge.
---
Cleveland, Georgia
Cleveland had population of 2582 in 2007 but it should boast of a population much higher than that because of all of the births in the town. Fact is that Cleveland is home of Cabbage Patch Doll. You can actually visit BabyLand General Hospital 7-days a week except major holidays. Click here : http://www.cabbagepatchkids.com/ or call them at 706-865-2171. Cleveland is home of the Gooseneck Pumpkin Festival as well as other events such as their Easter Extravaganza and their Lighted Christmas Parade.
http://suches.com/guideWhite County Chamber of Commerce: http://www.whitecountychamber.org/
---
Chatsworth, Georgia
Chatsworth had population of 4157 in 2007 Attractions in Chatsworth include the large column Murray County Courthouse and the Chief Vann House. Click here for area attractions: http://www.murraycountychamber.org/attractions.htm
Click here to go to: Chatsworth-Murray County Chamber of Commerce: http://www.murraycountychamber.org/index.html
---
Cherry Log, Georgia
Cherry Log is a small community with no population listed on City-data.com. Each year in October the Cherry Log community sponsors their own Apple Festival for 3-weekends.
---
Dahlonega, Georgia
Dahlonega had a population of 4,939 in 2007 Dahlonega is in Lumpkin County
---
Dawsonville, Georgia
Dawsonville had population of 619 in 2000. It is a quaint small community and the Dawson County seat. Across the street from the historic downtown Dawson County courthouse is the historic county jail built in 1881. Check them out as both are listed in the National Register of Historic Places. A very interesting attraction is the NASCAR sport is said to have started here.
---
Ellijay, Georgia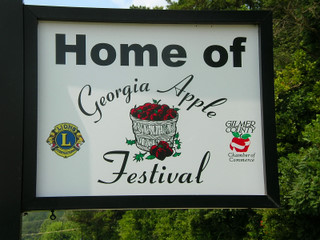 Ellijay, home of the Georgia Apple Festival, had a population of 1582 and its sister city, East Ellijay, had a population of 703 in 2007. This beautiful north Georgia town has everything you need; from a quaint down town to a thriving commercial area along Hwy 515. I particularly enjoy exploring the downtown Ellijay shops; the eateries, sweets, antiques, bike shop, and much more. Ellijay and East Ellijay are located in Gilmer County.
Click here for a more detailed information on Ellijay.
---
Helen, Georgia
Helen had a population of 791 in 2007 and is a re-creation of an alpine village. There is something for the entire family with the cobblestone alleys and old-world towers. Helen is an alpine style oasis with all of the amenities of a vacation resort.
Click here to go to White County Convention and Visitors Bureau for more information.
---
Hiawassee, Georgia
Hiawassee had a population of 866 in 2007. Its name is Cherokee meaning "meadow". Chatuga Lake is a storage facility for the Tennessee Valley Authority. While most of the lake is in Georgia, its reach does go into Tennessee. This is the location of the Georgia Mountain Fairground that host the Georgia Mountain Fair, the Georgia Mountain Root and Music Festival, the Hiawassee Festival of Arts and the Superstar Concert Series, the Georgia Mountain Fall Festival and Georgia's Official State Fiddler's Convention.
Click here to go to the Georgia Mountain Fairground site
---
Jasper, Georgia
Jasper had population of 3123 in 2007 Old Pickens County Jail built in 1906, Jasper's Historical district done by Marble Valley Historical Society, large sculpture at the county courthouse. Jasper is the Marble Capital of Georgia and has the Marble Festival during the 1st full week in October. Go to City of Jasper, Georgia. to find out if Jasper is holding a Main Street Mania Event (April thru Sept).
Click here for Georgia Marble Festival site.
---
McCaysville, Georgia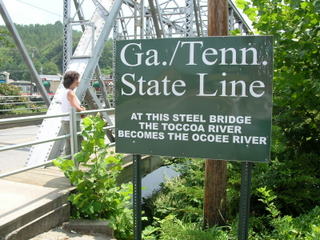 McCaysville is a twin town on the Georgia / Tennessee state line. McCaysville is in Georgia and Copperhill is in Tennessee. Together the community has a population of 1400 in 2007. As for today, McCaysville (and Copperhill) rely on tourism, which has been good to them. They possess a couple of antique malls, art galleries, eateries, and specialty shops are very interesting and unique. McCaysville is a stopping spot for the Blue Ridge Scenic Railway. The is between a 1.5 and 2-hour layover here. Is it any wonder that the Tri State Model Railroaders, a civic organization is located in McCaysville. I like going to McCaysville to explore the antique malls, cross the iron bridge, and sit out on the south side of the river watching the water foul and fish.
Click here for more information on McCaysville.
---
Mineral Bluff, Georgia
Mineral Bluff had a population of 2855 in 2000. While Mineral Bluff may have been a large community in the past, it is hard to see how the 2000 population was so high. It seems that there is not much in this town for a visitor to take note. But exploring is what I love and I found a rough diamond. The Tri-State Model Railroaders have contracted with Fannin County and Georgia Department of Transportation to reopen the original historic Mineral Bluff train depot with a miniature HO scale of the Louisville & Nashville RR. This is an on going project and is very exciting for railroad enthusiast. Click here to see some information and pictures on their Ride the Rails Festival. Mineral Bluff is in Fannin County.
---
Tate, Georgia
Tate is a small community and has no population statistic. Tate has a train depot that looks old and unkeep; however it appears that the community is taking some interest in the structure and it will make a come back. Another interest point is the Tate house and its pink marble and the Tate Elementary School and its white marble. Both structures are absolutely beautiful displays of marble. Which leads me to the next fact. Tate is the home of Georgia Marble. Tate is in Pickens County.
---
Suches, Georgia
Suches had a population of 745 in 2000. Suches residents boast of the town being so wonderfully rooted in mountain country that you have to drive 15 miles to Dahlonega to a major store and bank. It is truly a paradise of outdoor activity with hiking trails, fishing in local lakes and stocked ponds, wildlife management area, waterfalls, and scenic overlooks. The Stoval Mill Covered Bridge is a 38-foot covered bridge built in 1895 and was featured in the 1951 movie, "I'd Climb the Highest Mountain". I wanted to know more about the Suches area and ordered a copy of Bill's Guide. Click here to see Bill's Guide to Suches.
---
Young Harris, Georgia
Young Harris had a population of 591 in 2007. Young Harris College is a private Methodist two-year liberal arts college established in 1886 and has a resident population of approximately 650. While the town is located in a scenic agricultural valley, this small town is surrounded by lush forest teaming with wildlife, streams, and waterfalls. The college has one of Georgia's largest planetariums, the 40-foot Rollins Planetarium.
Click here for Towns County Chamber of Commerce
---
Final Thoughts
Again, email me and let me know what nugget you have found in your exploration of these or other North Georgia towns so we can let others know.
I obtained population data from www.city-data.com. This site has a wealth of specific information on the town and a great place to research demographic if you are thinking of moving.
Return to Exploring North Georgia home page.