Blue Ridge Scenic Railway
All Aboard !!!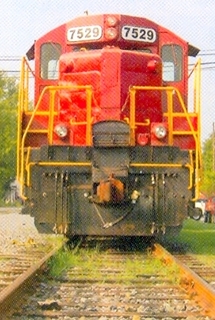 The Blue Ridge Scenic Railway is a great North Georgia attraction starting at the 100-year old train depot in downtown Blue Ridge. Boarding starts 30-minutes prior to departure.
The train winds through the North Georgia Mountains along the Toccoa River. The views from the train are spectacular as you can imagine. You can ride the open-air car or the air-conditioned coaches.
You can expect a leisurely one-hour trip to the Georgia/Tennessee border town: McCaysville, Georgia and Copperhill, Tennessee. Here you will have 2-hour layover to shop and eat and then head back to Blue Ridge.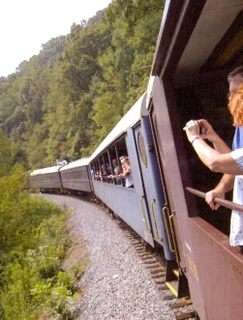 If you are visiting North Georgia for the fall foliage, then riding the Blue Ridge railway is something you need to consider. It offers beautiful mountain views with plenty of color. Note that as color grows more spectacular, there are fewer and fewer seats available for those who have not made a reservation.
Blue Ridge Scenic Railway also offers a Santa Train in December. There are plenty of Christmas carols and joy along the ride to McCaysville.
You may want to look at their web site to find out about any special trips centered on holidays or local festivals.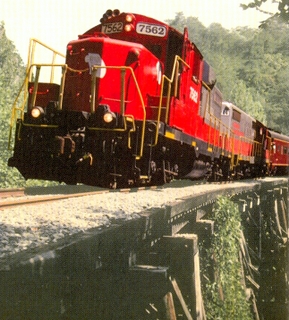 Ticket cost varies based on the season, age of the customer, and if you add an adventure (like kayaking). October is their highest demand and highest cost of about $40 for adult and $5 less for children (plus tax).
Usually there is only one departure; sometimes 11:00 am and sometimes 1:30pm depending on the day and month. During peak season (October) and around Christmas, there are two departures: 9:45 am and 2:45 pm.
Again, all of this is subject to change so, click here to visit the Blue Ridge Scenic Railway website or call them at 1-800-934-1898.