Ellijay
What is so wonderful about Ellijay, Georgia?
In one word: EVERYTHING!  It is a quaint mountain town to explore!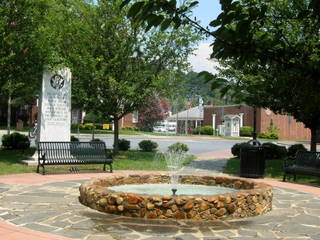 Ellijay's beautiful downtown square is located approximately 80 miles north Atlanta and 60 miles south of Chattanooga. It's a quaint little town with a great atmosphere and friendly people. While Ellijay, Georgia has its superstores like other communities, it has not lost its small town atmosphere.
Ellijay's downtown area has something for everyone. I think you can find any antique or collectible that your heart would ever want in Ellijay's diverse and quality antique stores. But that is not all. For the mountain bike sports enthusiast there is the famous Cartecay Bike Shop.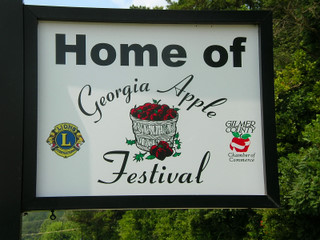 Ellijay is nationally know for its being home of the Georgia Apple Festival. But there is more to this beautiful town than just apples. There is a specialty store for practically every need: clothing, health food (and not so healthy), barber and (of course) real estate. For example, Blue Ridge Custom Candles and Gifts is a candle factory were custom candles can be made for you.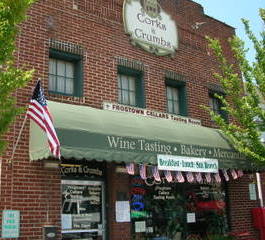 If you are like most Americans, you will love grabbing a bite to eat in downtown Ellijay. You can find anything to please the pallet. And after that, stroll around the corner and try some ice cream or a frozen desert at Bear Track Coffee. No ice cream, no problem. … The Village Peddler has some home made fudge and old fashion candy.
I am often pleasantly surprised to find out that downtown Ellijay has something going on. For example they had a Friday night concert. Ellijay is not Atlanta so don't expect a thriving downtown nightlife; expect what Ellijay is, a scenic mountain community ready for you shopping pleasure.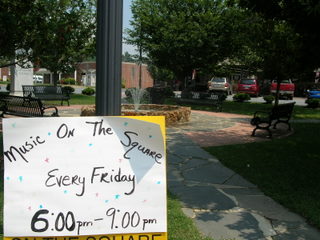 Naturally the good folks in and around Ellijay enjoy getting together for most any reason. One of those "events" is the Apple Arts Round the Square. This is an arts, crafts, food and entertainment time on Broad Street during the summer.
Have you heard of the world famous Apple Festival in Ellijay, Georgia held during the 2nd and 3rd weekends of October? Here is a great time examining all of the food, arts and craft (and more) around apples. The entire Lions Fairground on Highway 5 South is taken up with family entertainment and a children's fun park.
If you are overwhelmed by the crowd at the Apple Festival, mossy downtown to the Apple Arts event were the DEMA (Downtown Ellijay Merchants and Association) sponsor vendors.
Another event of great interest is the Cherry Log Festival held in downtown Cherry Log, Georgia during the first three weekends in October.
What respectable community does not celebrate July 4? Ellijay is no exception to celebrating the fourth with fireworks, parade and plenty of fun for the family.
If you miss the exciting Ellijay apple festival, by a week or two, fear not, there are plenty of apples and on October 31, Halloween, you can come celebrate Trick or Treat 'Round the Square. This is a fun time with all of the entertaining costumes without a lot of scary goblins.
There are three historic places in Ellijay are the Gilmer County Court House built in 1898 as the Hyatt Hotel, the Perry House built in 1902 from the scrap wood of the old Ellijay Hotel, and the Watkins residence home which now houses the Gilmer County Commission.
Ellijay is a great location to see the North Georgia Attractions. I own a cabin for this reason and all of the attractions, recreation, waterfalls, parks, wildlife, etc. all just a short drive away.
For more information on Ellijay:
Click here to visit Dedicated Ellijay Merchants & Associat
or call 706-273-2100.
Click here to visit Gilmer County Chamber of Commerce
or call 706-635-7400.
Click here to visit Gilmer Arts & Heritage Assoc.
or call 706-635-5605.
Return to Exploring-North-Georgia.com home page.