Explore North Georgia
Why Vacation in North Georgia?
Vacationing in the historic and pristine mountains of North Georgia has been a long time favorite of people searching for a quiet break from the busy life. Whether you are a college student, executive, or folk in-between, you can find what you are looking for in North Georgia.
You may want to escape on an exciting Appalachian motorcycle ride, lounge around in a quiet Smokey Mountain campsite, or enjoy the quiet solitude of a luxurious mountain cabin. I have done them all and am here to help you explore north Georgia.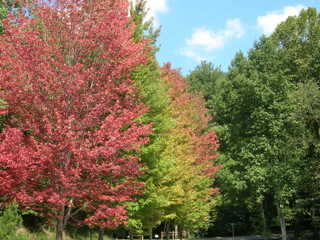 As I have traveled exploring the United States from California to Maine and from Michigan to Florida, I have found the north portion of Georgia to be the "go to" location for a relaxing vacation mixed with enjoyable attractions and wonderful scenic beauty.
The cabins, B&Bs, restaurants, markets, festivals, museums, quiet lakes, thrilling rapids, waterfalls, wildlife, any one of the memorable north Georgia towns and Georgia State Parks all lead to a simple and relaxing vacation; which is why I have finally settled on Ellijay, Georgia as my vacation home base.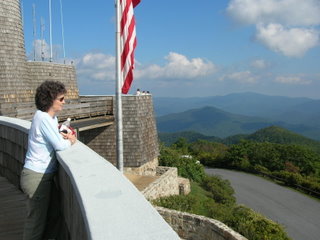 From Ellijay, I can explore the Georgia highland area from the lakes to the mountain peaks and everything in between. Let me show you the in's and out's so that we can make your vacation the most memorable and relaxing time you have ever experienced.
As you view this site showing you the results of my (and others) exploration, you will save time by visiting the attractions you want rather than wasting your time and money looking for what to do and where to go. And regardless of what you want (short of a large scale theme park and packed bars with loud music), legendary and charming north Georgia has something for everyone.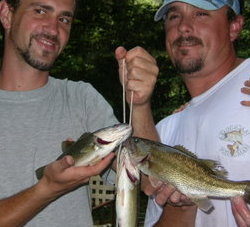 This mountain region and water rich area offers all of the festivals, shopping, antiquing, water sport, biking, hiking, wildlife, fauna, birds, and scenic beauty that one could ever expect to enjoy in one location. The north Georgia Blue Ridge experience offers beauty, relaxation and natural fun that is unique.
Through my exploration experience and other weblinks, this website has what you are looking for. I hope it will grow to be THE North Georgia Vacation Site. And it will, with your help. I am interested in hearing about your exploration experiences and what you liked so that I can get a little feedback and let others hear about your experiences as well.
I have found endless beauty, fun roads, and surprises around almost every bend (river and road) that I have explored.
Come join me in exploring the sights and attractions in North Georgia!
North Georgia ATTRACTIONS are diverse
Regardless of what you are looking for, attractions in north georgia are all encompasing.
Explore north Georgia Blue Ridge by way of DRIVING TOUR.
A DRIVING TOUR is a wonderful way to experience the enchanted wilderness, mountains, and hidden attractions not found on tour brochures.
North Georgia FESTIVALS are exciting, fun, and memorable.
Explore and enjoy the exhilearating activities you will experience in many of the north Georgia festivals.
North Georgia LAKES are beautiful and clean
Explore and enjoy every water related activity you can hope for at these many north Georgia lakes.
North Georgia LODGING is plentiful
Explore and enjoy the many lodging options visitors have in north Georgia
Georgia Stat PARKS are the finest in the country
Visit and explore the historic, scenic, cultural, and natural beauty of many Georgia State Parks
North Georgia RECREATIONAL attractions
Explore the recreational attractions and experience your desire in north Georgia amidst the beautiful mountain scenery
North Georgia SHOPPING can be quaint and relaxing exploration
Explore the historic and fascinating shopping attractions in the towns and counties of north Georgia for a relaxing and enlightening experience.
Information on most north Georgia TOWNS
Explore the historic and faxcinating north Georgia towns for a relaxing and enlightening experience. Read what I found.
North Georgia WATERFALLS are memorable
Explore and visit the many north Georgia Waterfalls for a beautiful getaway vacation in a friendly mountainous region.
What should you BRING to the north Georgia climate?
Explore and vacation in a distinct climate during the various seasonal events in the north Georgia mountain region
ABOUT ME
ABOUT ME and what I have done with Site Build It!
CONTACT ME
CONTACT ME to share your thoughts and experiences on attractions, restaurants, lodging, recreation, lakes, or anything else.
North Georgia Restaurants
Explore some of the restaurants in north Georgia